An Illustrated Life of Simpson, the Man with the Donkey
Adapted from the book by Tom Curran For the ANZAC Day Commemoration Committee (Queensland) website
The story is told in chapters ...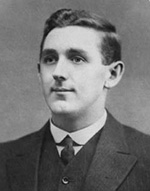 In early 1998 all Queensland schools received free copies of this book as part of the ADCC ANZAC Education Pack.
BUY A COPY Want to purchase a single copy of this book? Please use the appropriate Order Form or visit our online shop. All such purchasers receive, while stocks last, a FREE metal Simpson and Donkey 1915-2000 commemoration badge (antique silver-coloured version).