(April 2005)
(BOOKS) (POSTERS) (CD-ROM)
Publications, posters and multimedia CD-ROM are available through our ONLINE SHOP (credit cards). If ordering by mail (no credit cards), payment must accompany order. Please make your cheque/money order payable to ADCC and post to: ADCC, PO Box 391, ASPLEY, Q, 4034. Please include your name, address and telephone number and the title of the book you wish to purchase. Discounts. Many items on this page are available at a considerable discount for Australian bookshops, schools, universities, RSLs and public libraries through Mail Order, subject to minimum purchase conditions. Trade Mail Orders may be placed only byTo Order Forms using the printable Order Form provided on this site.
All prices below are for retail mail orders and include GST; a postage and packing cost has been added to each item. For orders of multiple books please request a quote by email.
Books
Posters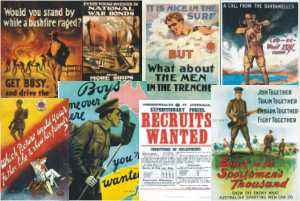 WW1 Recruiting Posters
A3 sized posters, set of 8. Reprints of genuine recruiting posters used in Australia during World War 1.
Minimum RRP $17.50
Download Order Form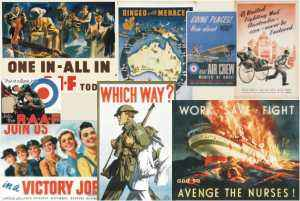 WW2 Recruiting Posters
A3 sized colour posters, set of 8. Reprints of Australian recruiting posters used during World War 2.
Minimum RRP $17.50
Download Order Form
CD-ROM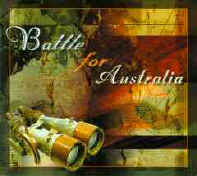 Battle for Australia
An interactive CD-ROM dealing with events surrounding the Battle for Australia during WW2. ISBN 0 9580273 1 5
Produced by Ryebuck Media on behalf of the ADCC. This CD-ROM is part of a Teaching Resource produced by Ryebuck Media Pty Ltd that was shortlisted for The Australian Awards for Excellence in Educational Publishing for 2003.
Minimum RRP $45.00
Download Order Form
You can also try our Badges