The ANZAC Day Student Service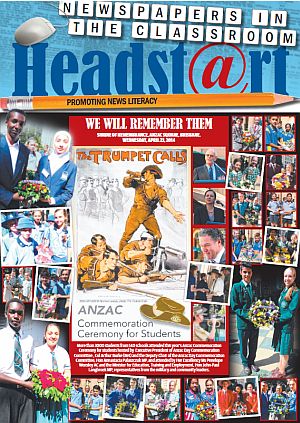 This ceremony is conducted every year in Brisbane's ANZAC Square prior to ANZAC Day itself, running from 10 o'clock until noon. It involves hundreds of South-Eastern Queensland primary and secondary school students in a very moving and solemn commemoration observance.
The 2019 event will take place on Wednesday, the 24th day of April.
The ANZAC Day Dawn Service
Every year the Dawn Service commences at 4:28am sharp on the 25th day of April at Brisbane's Shrine of Remembrance, ANZAC Square, located between Ann and Adelaide Streets. All are welcome to attend.
For further information, please contact:
Colonel David Smith AM (Retd.) davidwendy@iinet.net.au 0488 390 594
READ THE 2018 BRISBANE DAWN SERVICE PROGRAMME HERE
The ANZAC Day Parade Brisbane
The ANZAC Day Parade in Brisbane CBD typically commences at 10:00am on Adelaide Street. For details, visit Anzac Day Parade Brisbane https://www.rslsouthqueensland.org/anzac-day-parade. Closer to the 104th anniversary of ANZAC Day in 2020, this page will feature more details.